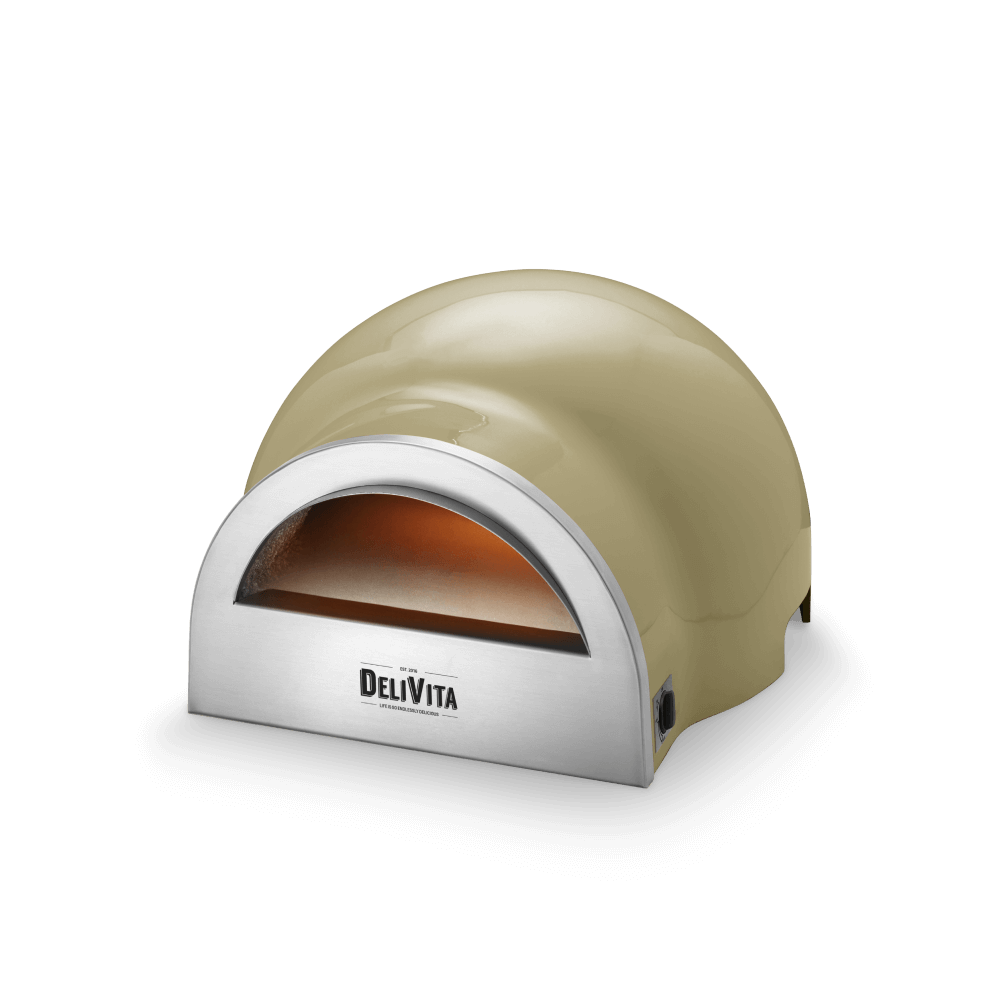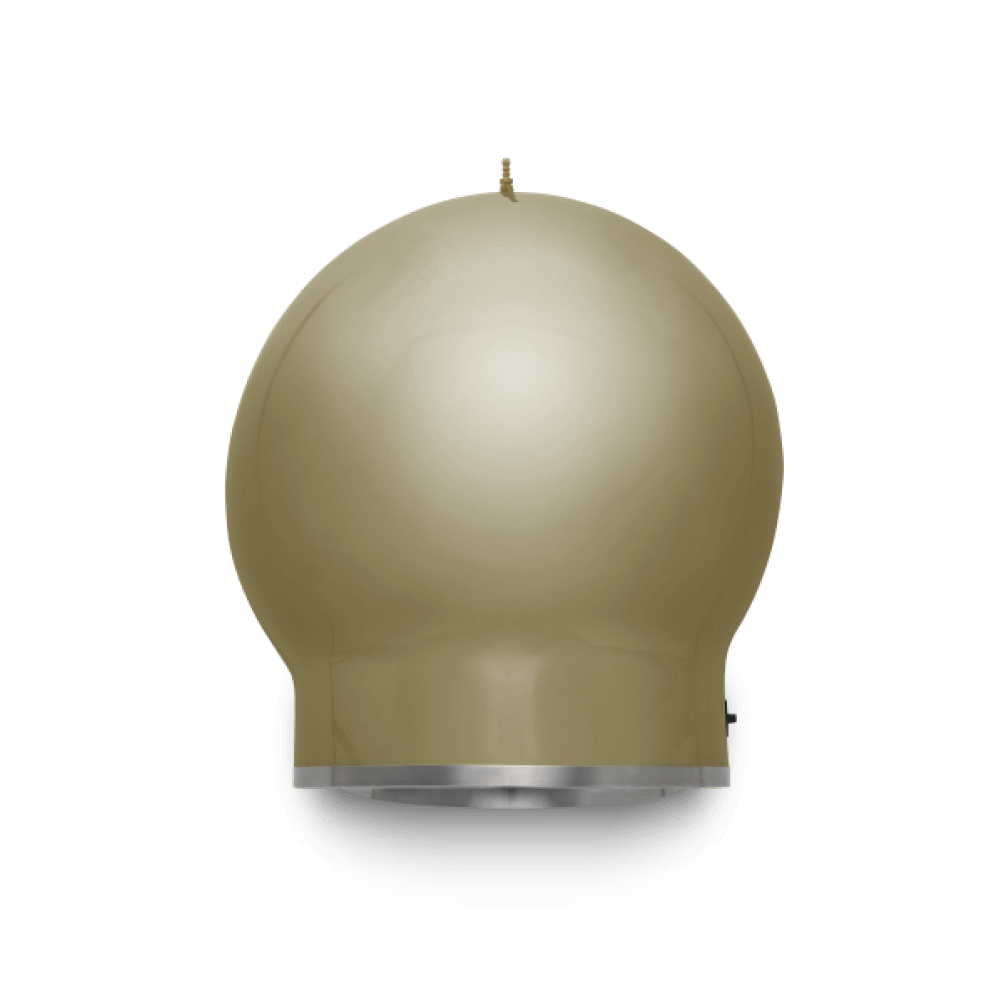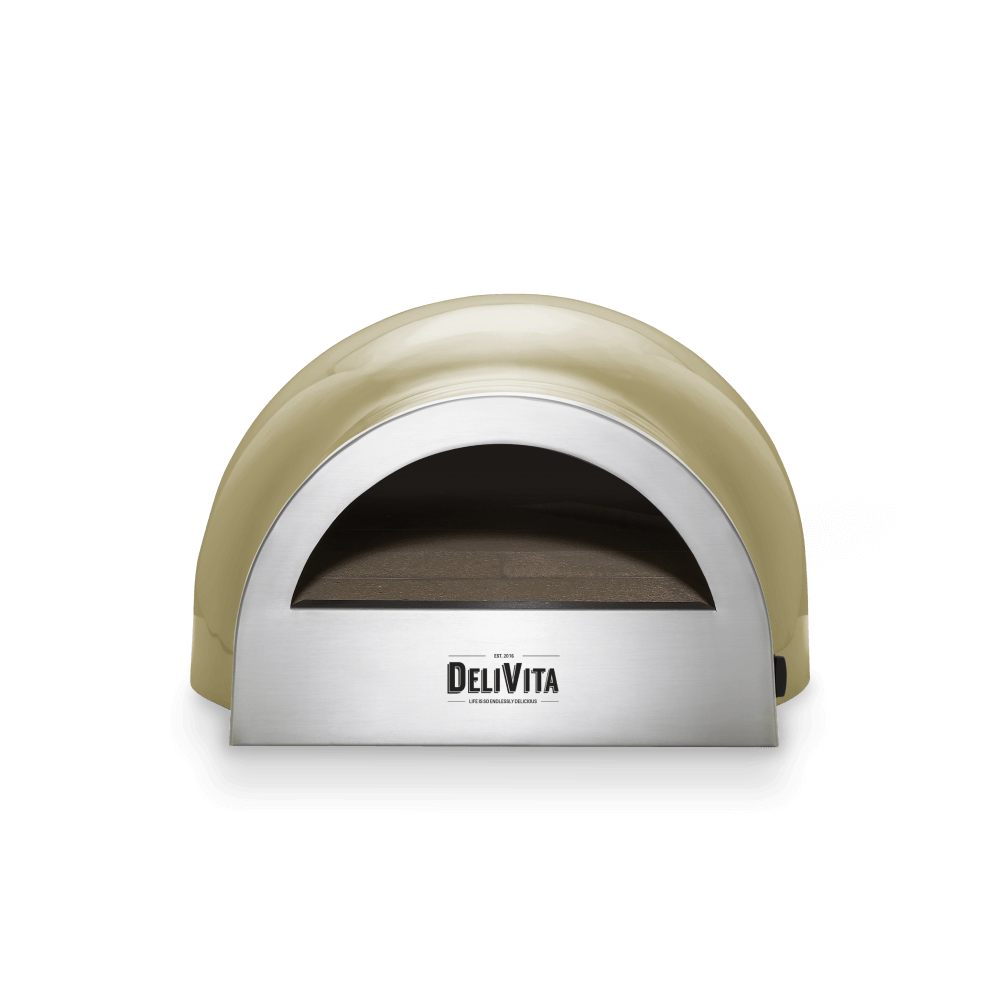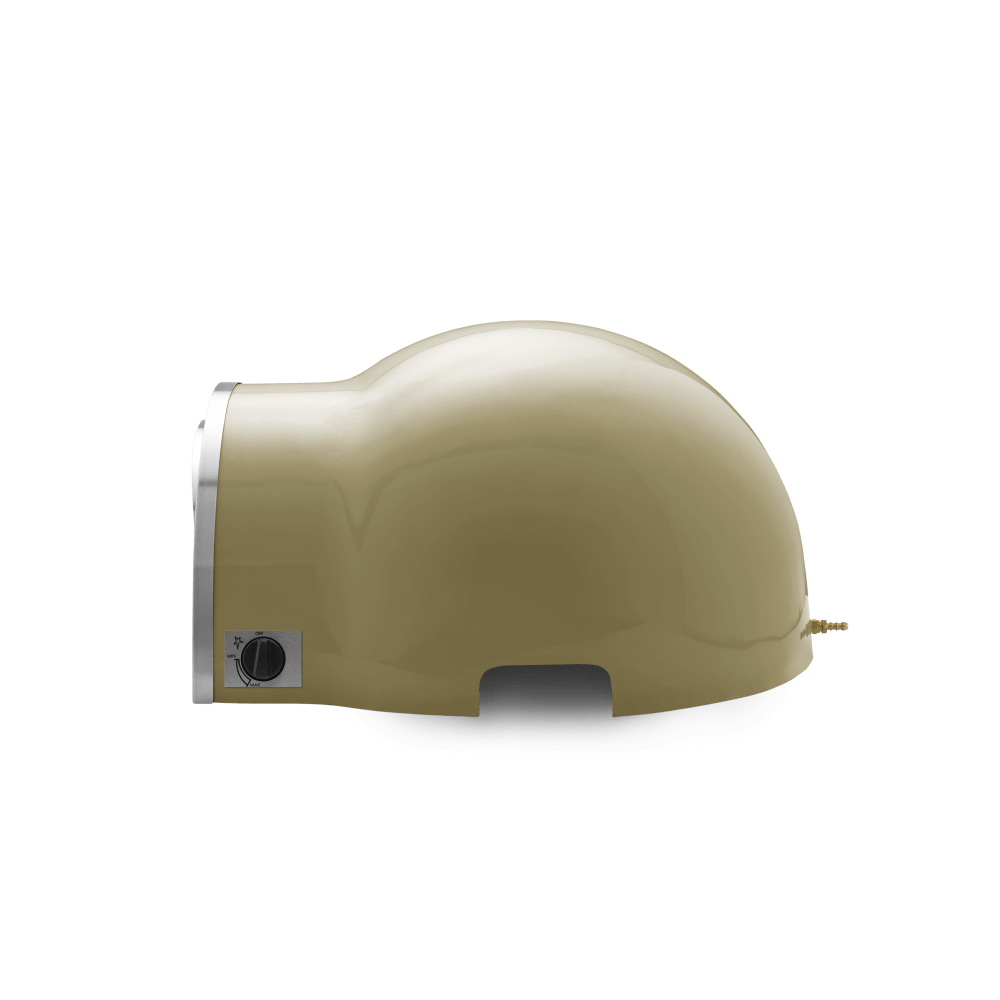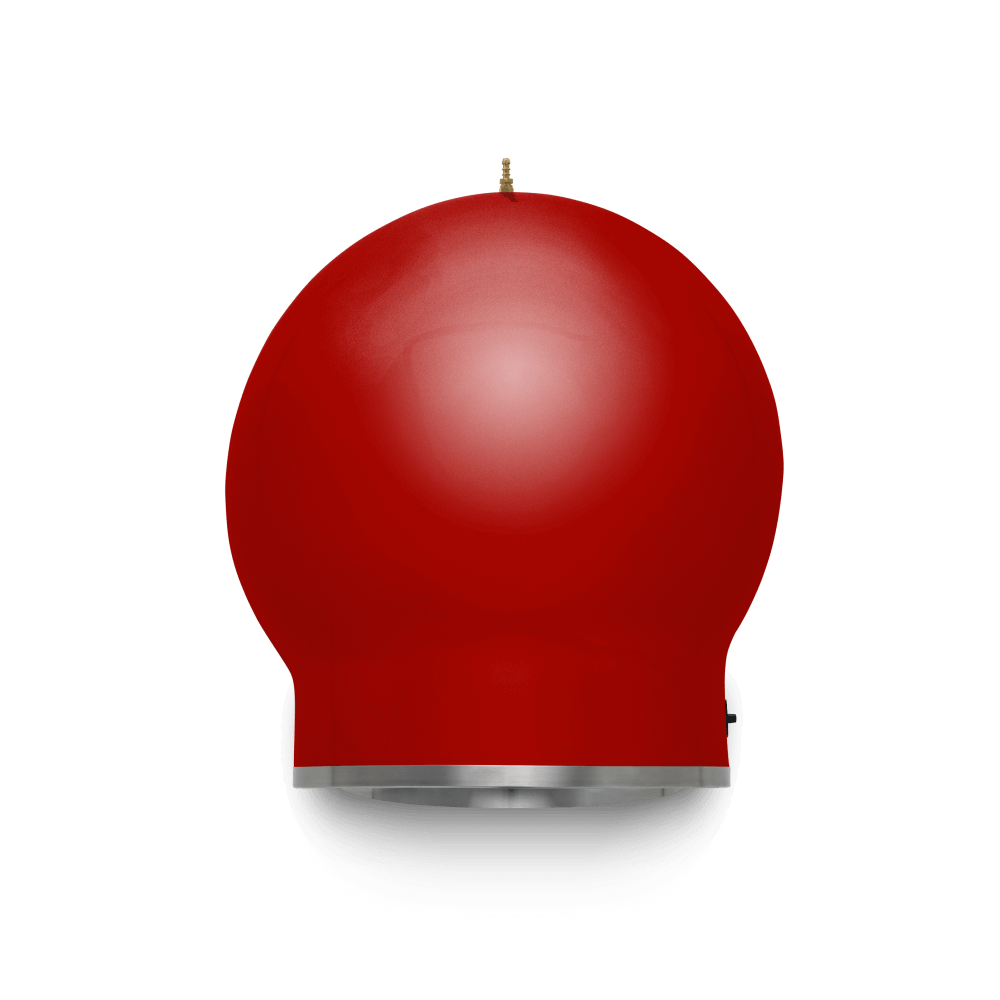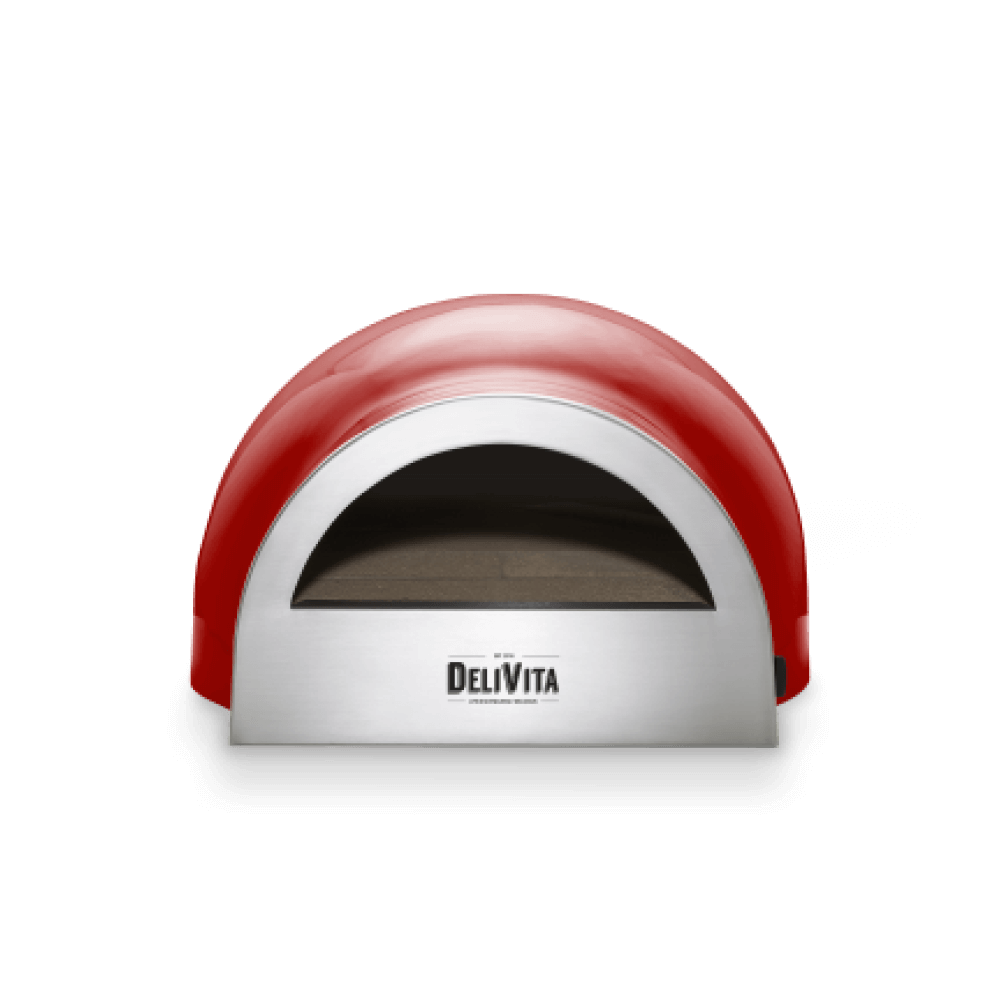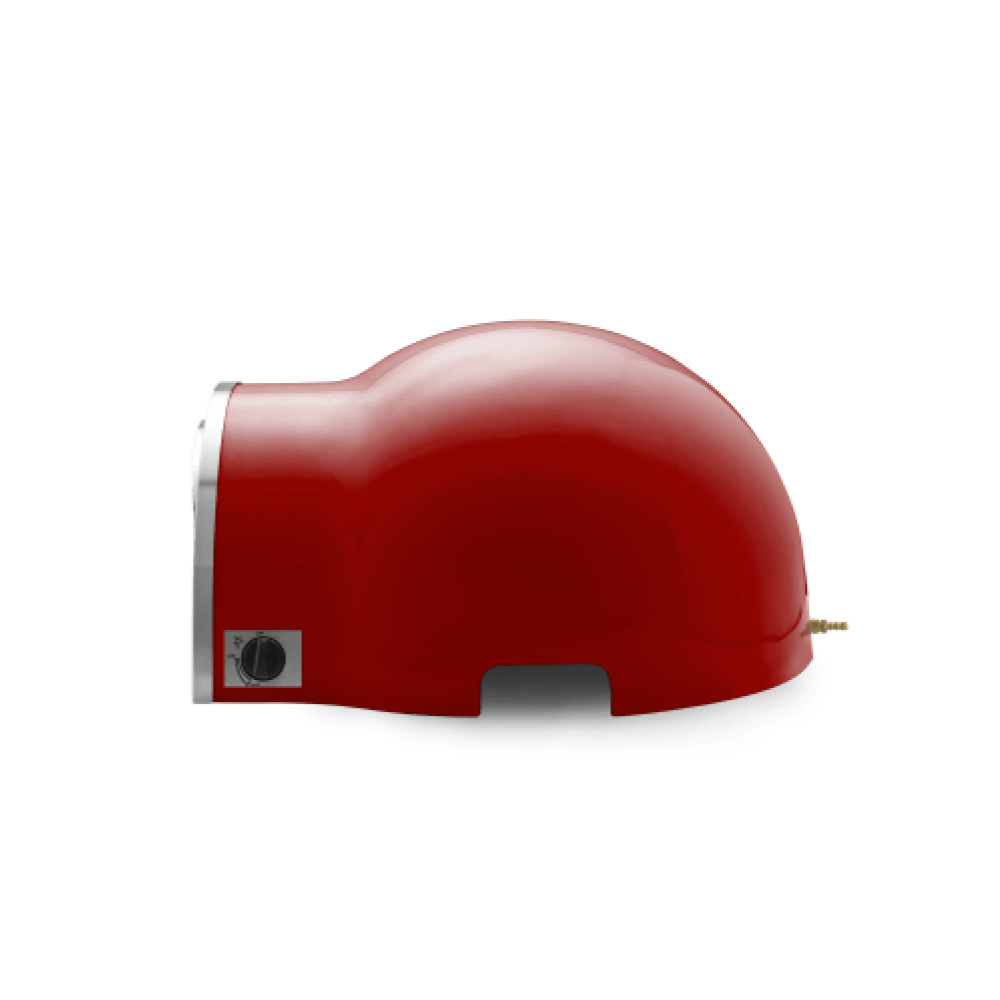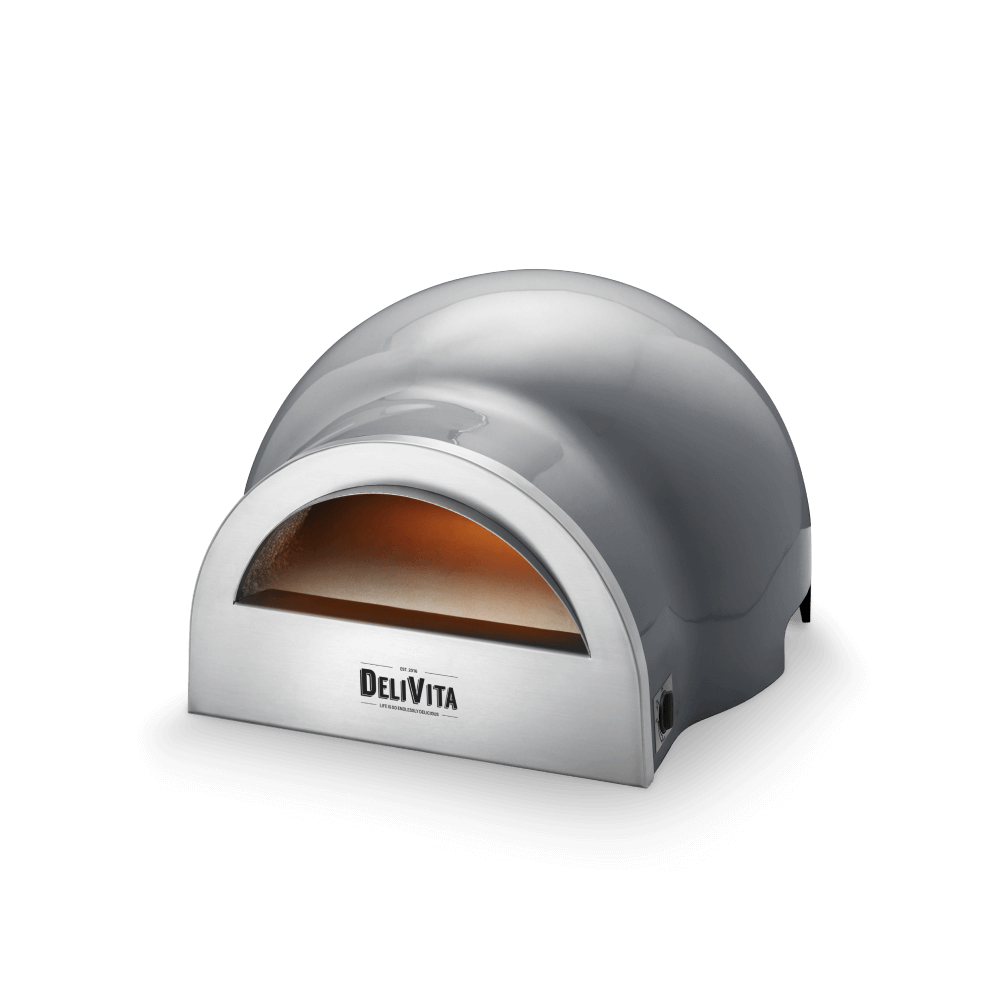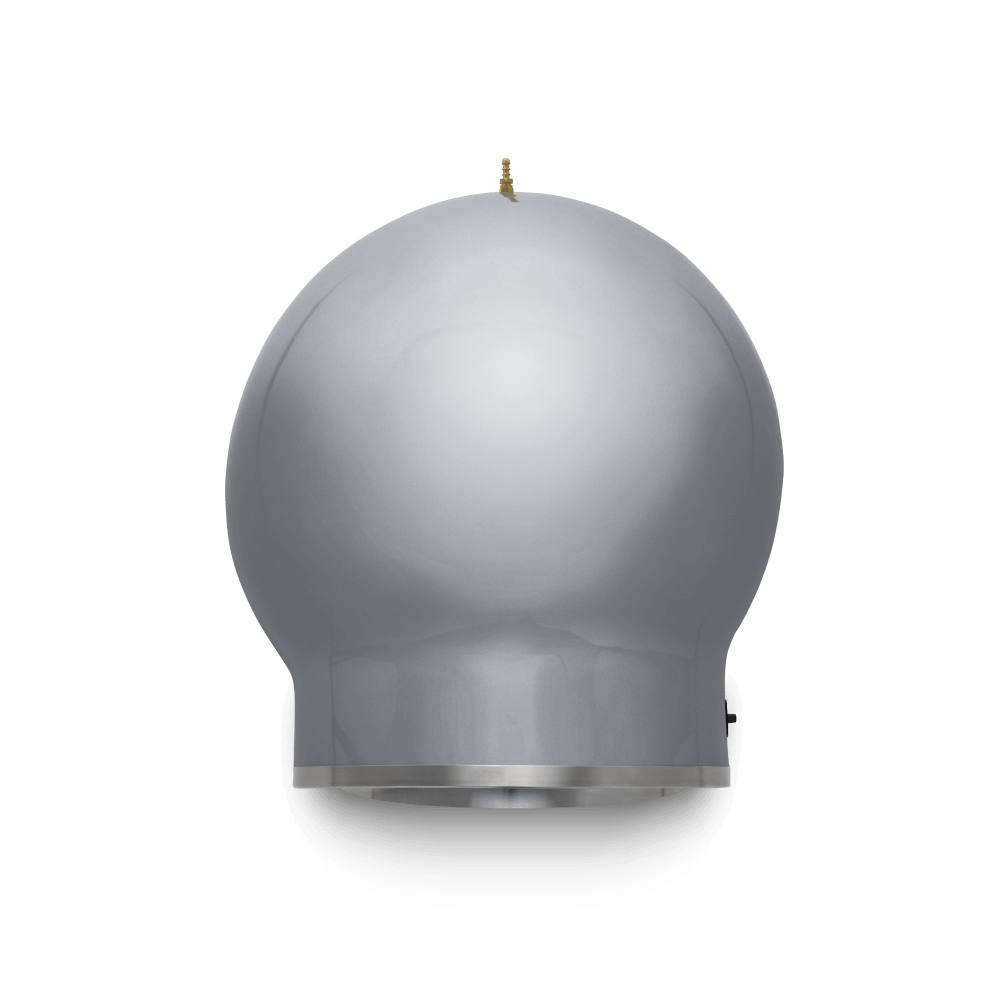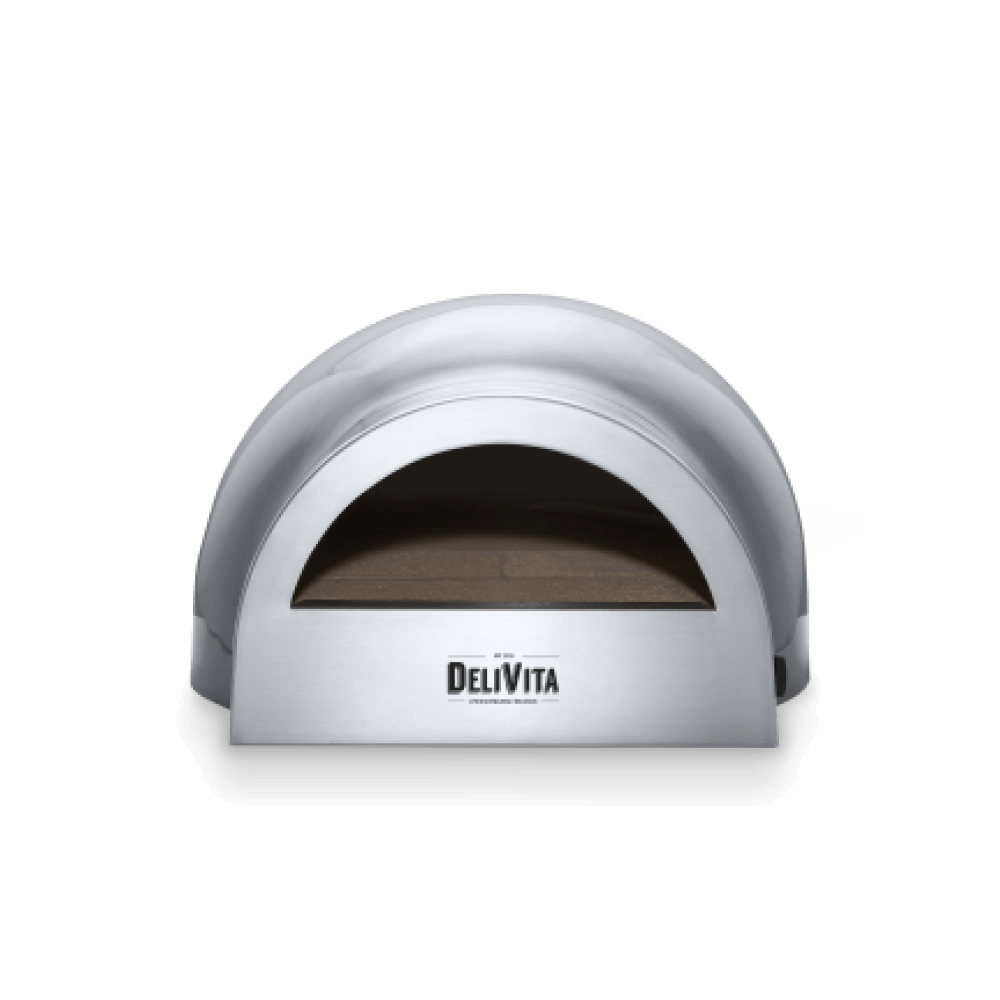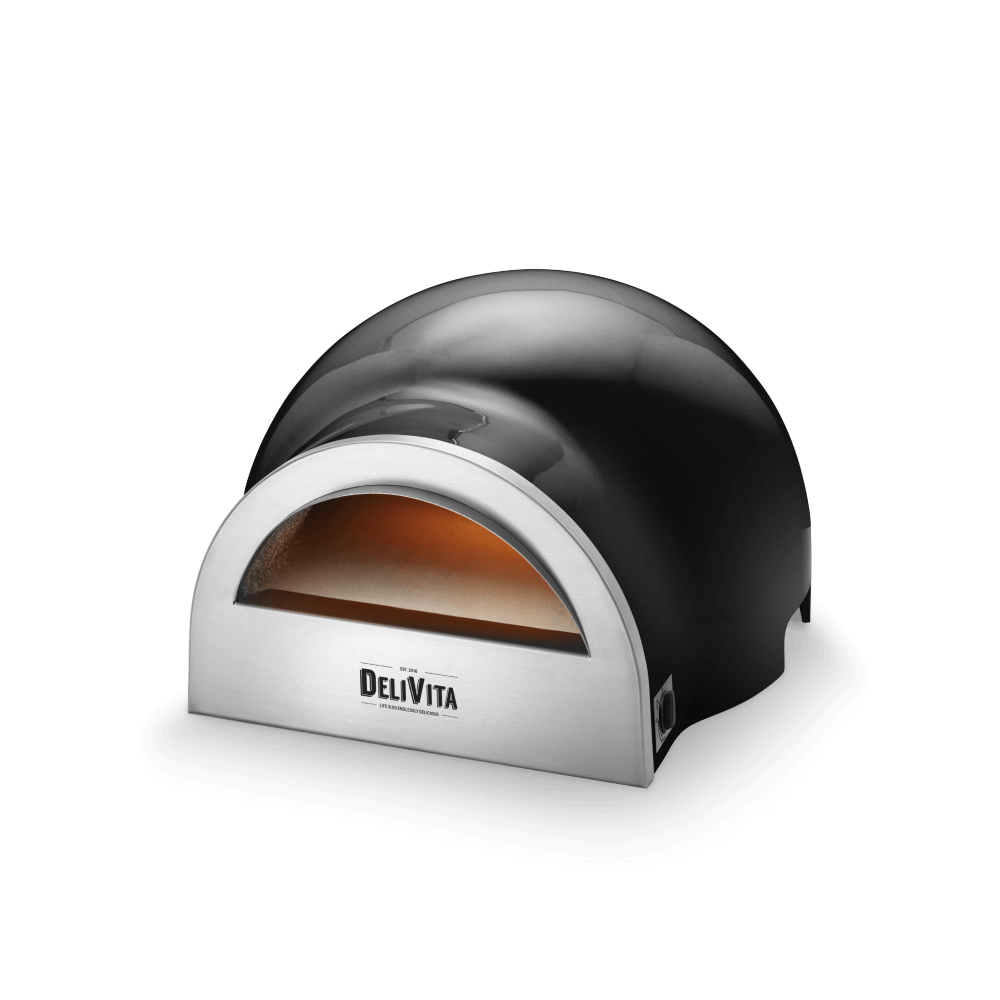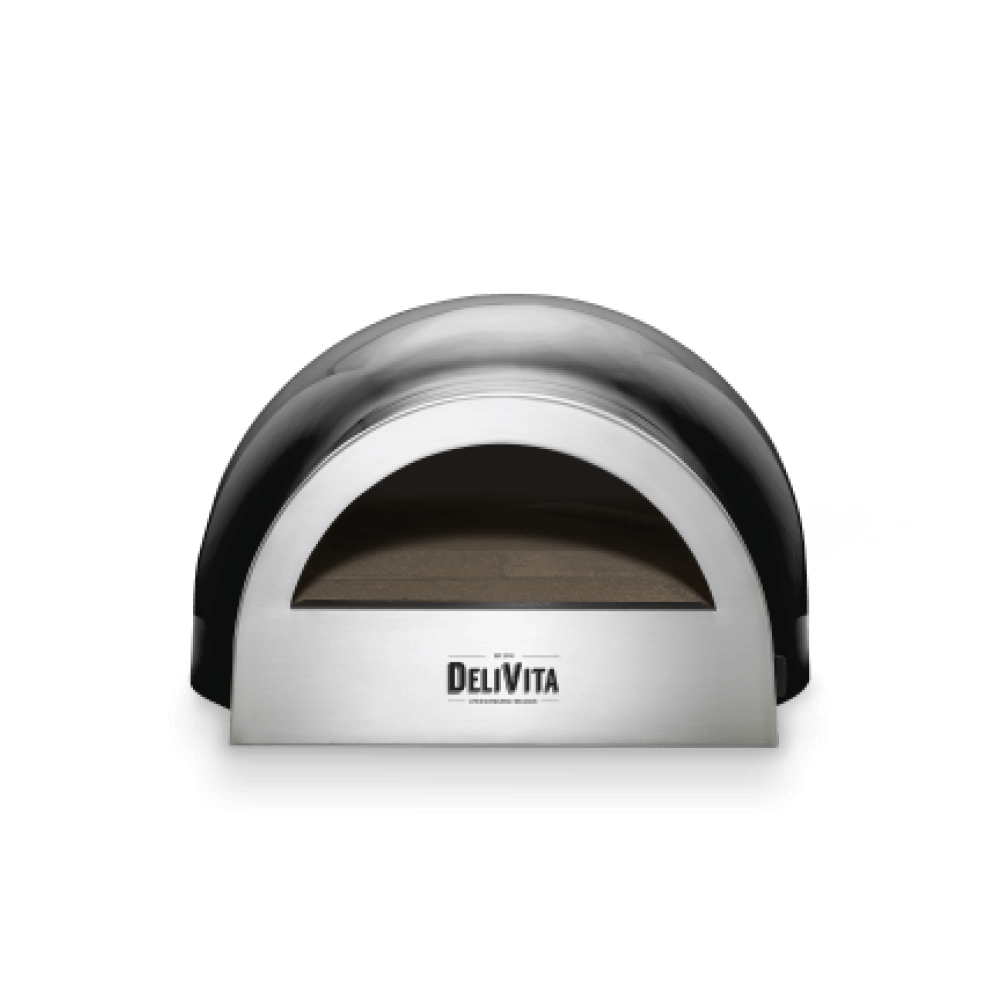 DeliVita Eco Gas Oven
£
1,595.00
Meet the newest member of the DeliVita family! The DeliVita ECO gas oven is an environmentally friendly alternative to a wood-fired oven without compromising on taste or quality.
---
Designed and built to the highest standards, the DeliVita ECO gives you total temperature control for precision cooking. You'll be turning out restaurant-quality plates, including pizzas, meat, fish, and veggies.
Enjoy the best in outdoor cooking.
Eco-friendly alternative to wood-fired cooking
Gas power provides total temperature control
Award-winning DeliVita design
Tabletop design, easy to set up and transport weighing only 30 kg
Available in 4 colours
Reaches temperatures of 500°C +
Portable pizza oven built for outdoor entertaining
Total temperature control
Outdoor cooking without compromise
The DeliVita ECO portable outdoor gas oven gives you total temperature control. You'll get the same taste cooking at high temperatures as you would cooking with wood. Fire up the DeliVita ECO, and you'll be turning out professional-quality plates in 15 minutes.
Award-winning design
Inspired by Italy, handmade in Yorkshire
The DeliVita ECO gas oven is part of our range of handmade, artisan outdoor ovens inspired by Italy and handmade in Yorkshire. The unique tabletop design makes transporting your DeliVita ECO gas oven easy, meaning you can bring the pizza party wherever you go.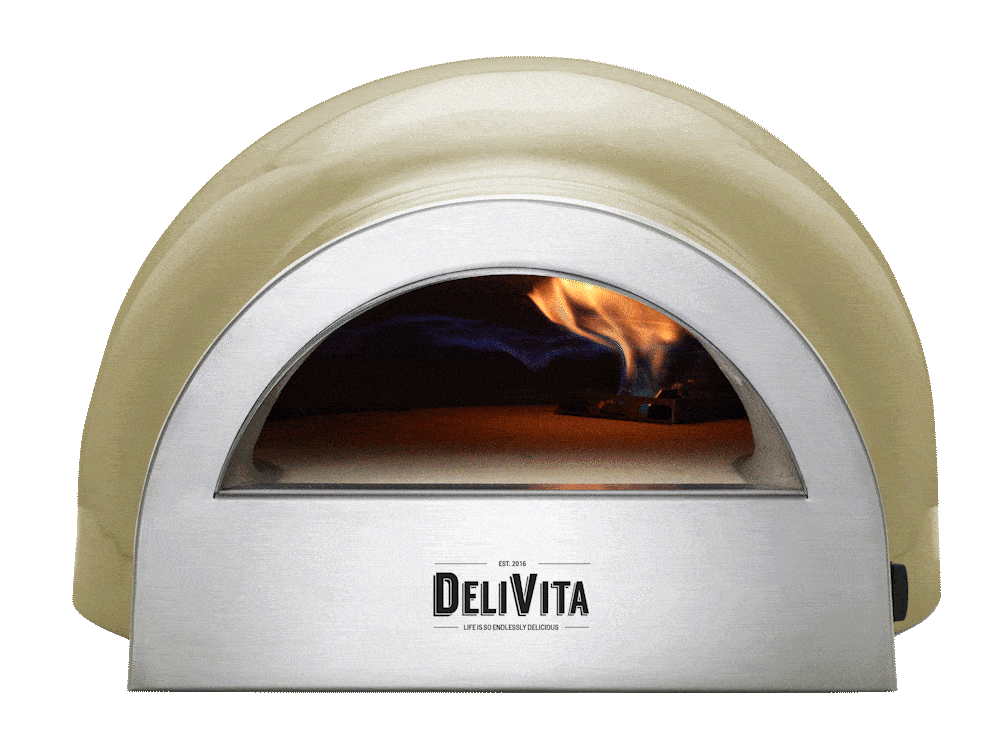 Planet-friendly pizzas
Environmentally-friendly alternative
Cook Neopolitan Pizza in 60 seconds with DeliVita, the restaurant-grade portable pizza oven for your garden
FAQs
While we love wood-fired cooking, we know some of our customers want the same great design and exceptional build quality in a gas oven. It's why we created the DeliVita ECO. The DeliVita ECO gas oven provides the best outdoor cooking experience for those who prefer the convenience and control provided by natural gas. When cooking with gas, you can manage the temperature with much greater precision than wood. But there are no compromises on taste and quality. This exceptional outdoor gas oven will reach temperatures of over 500°, which will cook a standard 12" pizza in a minute.
Absolutely! Gas pizza ovens can achieve the same temperature as wood-fired ovens, cooking as quickly and efficiently. Many professional chefs and experienced amateurs prefer cooking with gas. It's cheaper, easier, and all without the smoke. The DeliVita Eco runs on standard natural gas or LPG and comes with a regulator. All you'll need to provide is a gas canister, and you'll be creating culinary delights in less than 30 minutes (when using the door).
You can cook anywhere it's safe and permitted to use gas. This includes your back garden, parks, local campsite, and some festivals. Before using your DeliVita gas-fired oven you should check that you have permission from the land or property owner.
Your DeliVita ECO gas oven comes with a gas regulator and hose. As well as the oven, every DeliVita Eco-gas oven comes with an all weather cover and oven door. It's up to you to provide the gas, ingredients, and inspiration.
DeliVita Eco Gas Oven
---
£
1,595.00